New organisation established to provide an interdisciplinary platform for exploring the impact of disruptive new technologies.
The IET has announced the launch of the Future Technology Panel, a platform for discussion of the impact of emerging technologies such as Artificial Intelligence, Virtual Reality and Distributed Ledger. Transforma Insights is delighted to participate in this important endeavour, with Jim Morrish joining the Global Advisory Panel.
Alongside Jim, the Global Advisory Panel features Sir Robin Saxby (ex-CEO of ARM) and Richard Soley (Chairman and CEO, Object Management Group). The core panel is led by Dr Rishi Bhatnagar (President, Aeris Communications India, and Chair of The IET Future Technology panel) and Shekhar Sanyal (Country Head and Director, IET India).
The establishment of the new board follows the success of the IoT India Panel, which was set up in 2015. The IET's view is that whilst engagements with IoT have been successful, the discussion has in many ways moved on to a range of emerging technologies, rather than just IoT. There will initially be 11 working groups focussing on areas such as Energy, Agriculture, Healthcare, Manufacturing, and Smart Cities.
Commenting on the establishment of the new group, Jim Morrish said "The IET's IoT Panel has had considerable success over the last few years, with 80 participating members and 35 white papers published. This is exactly the right time to expand the panel's scope to address other emerging future technologies."
During the inaugural panel session Jim shared his views on how COVID-19 might accelerate the adoption of new technologies. A summary is presented on our blog .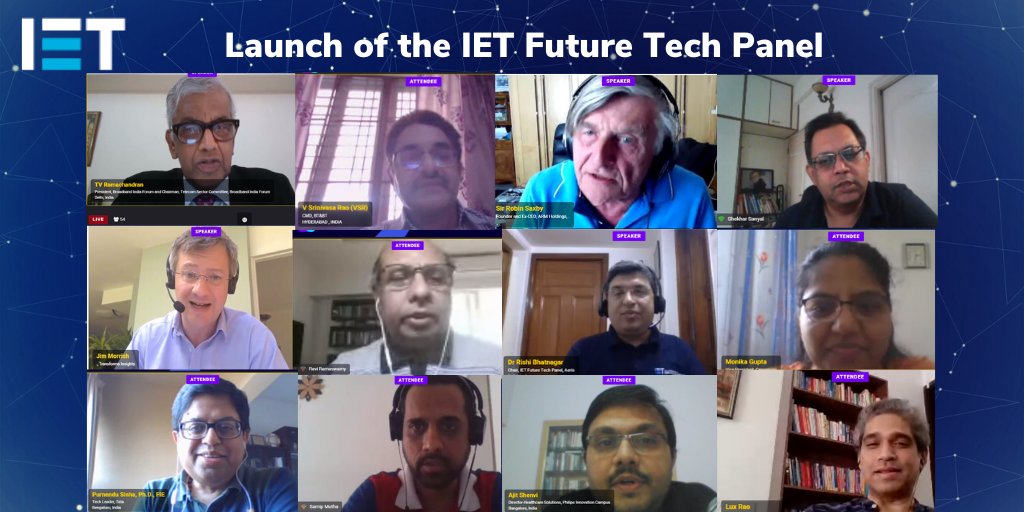 About Transforma Insights
Transforma Insights is a leading research firm focused on the world of Digital Transformation (DX). Led by seasoned technology industry analysts we provide advice, recommendations and decision support tools for organisations seeking to understand how new technologies will change the markets in which they operate.
For more information about Transforma Insights, please see our website transformainsights.com or contact us. Follow us on Twitter: @transformatweet.