In common with many other sectors the construction industry is reaping the benefits of digital transformation. The recently published 'Digital Transformation in the Construction Sector' report provides our analysis of key domains of change within the construction sector that are enabled by emerging digitally transformative technologies.
9 key domains of change for construction
Overall, we have identified nine key domains of change in the construction sector. These are discussed in more detail in the report and comprise:
Worker Safety, including connected wearables, exosuits, drones, and AR/VR systems used at construction sites to support enhanced jobsite worker safety.

Site Security, including solutions to guard against unauthorised access and support other aspects of construction site protection.

Asset Tracking, includes tracking and monitoring solutions to safeguard construction assets (equipment, machinery, consumables, and tools) and prevent theft and misuse.

Autonomous Construction, including solutions that can perform repeatable and mundane construction tasks.

Enhanced Project Efficiency, encompasses visualisation of construction buildings including HVAC systems for virtual tours and sharing of real-time project data for timely project execution.

Digitised Concrete Management, includes concrete sensors used to test and analyse concrete parameters including strength and temperature.

Next Generation Construction, includes additive manufacturing and prefabrication methods to optimise and modernise the construction process.

Digital Marketplace, including an online marketplace for connecting construction companies with construction equipment providers. Such solutions offer an environment where equipment can be accessed on an as-needed basis to lower (or remove) financial burdens associated with purchasing construction equipment outright.

Enhanced Project Collaboration using BIM (Building Information Modelling) Systems, encompasses BIM-based solutions to reduce rework and bring efficiencies across project stakeholders through better collaboration.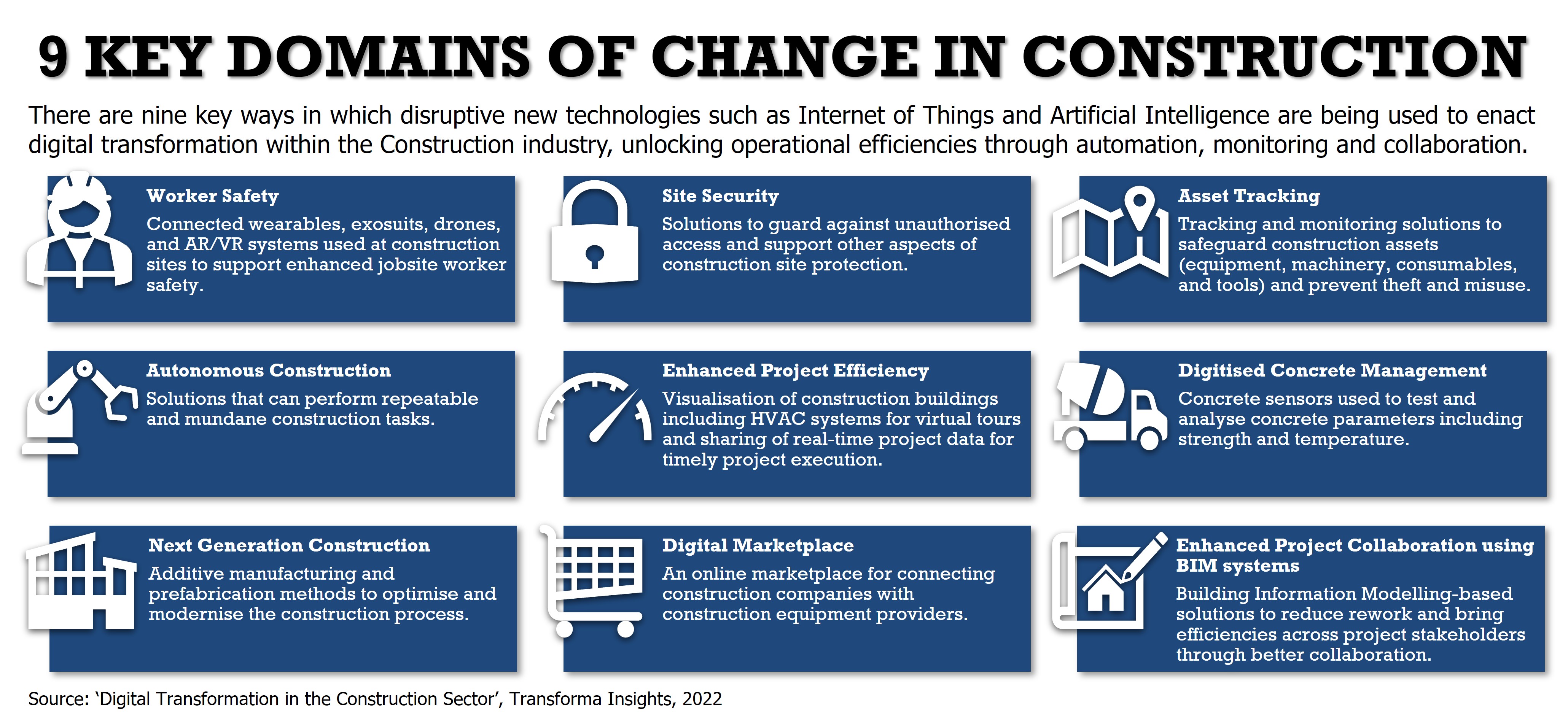 Collectively, the listed domains will bring significant changes to the construction industry by enhancing business efficiency. Some of the changes mentioned can unlock operational efficiencies by bringing automation and some can reduce downtime by continuous monitoring of construction assets (including tools, equipment, and consumables).
The report includes discussion of multiple case studies drawn from the construction industry and also key vendors (as illustrated below).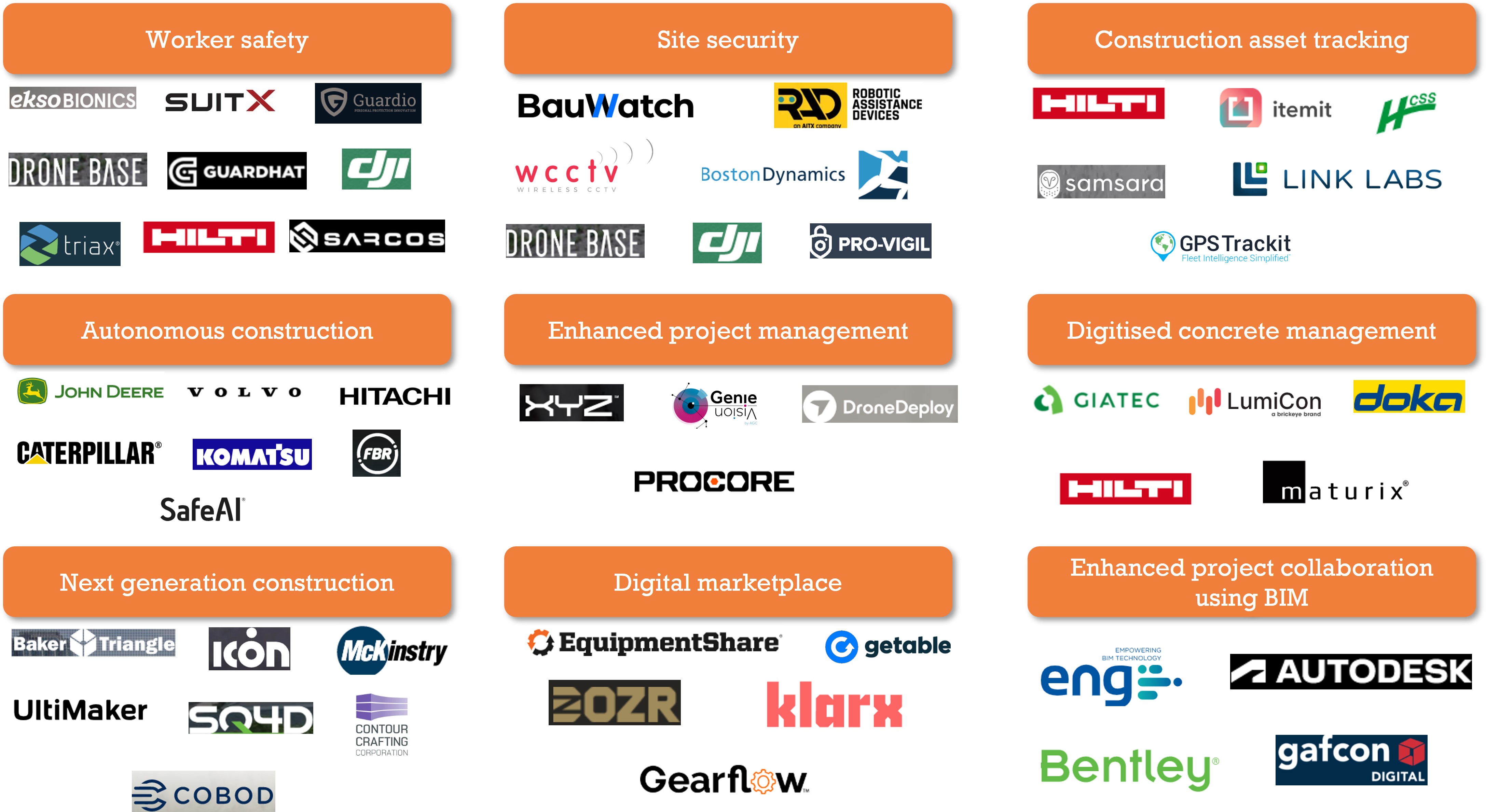 IoT, hyperconnectivity, and AI are the key technologies
From a technology perspective the Internet of Things (IoT) and Hyperconnectivity (HC) and Artificial Intelligence (AI) emerge as key drivers of change in the construction industry. Autonomous Robotic Systems (ARS), Data Sharing (DS), Edge Computing (Edge), and Human Machine Interface (HMI) will also contribute significantly to the digital transformation of the industry in coming years. Product Lifecycle Management (PLM) and Additive manufacturing (3DP) make fleeting appearances in support of niche areas.